Deerfield's Zosweet Zita (Zita)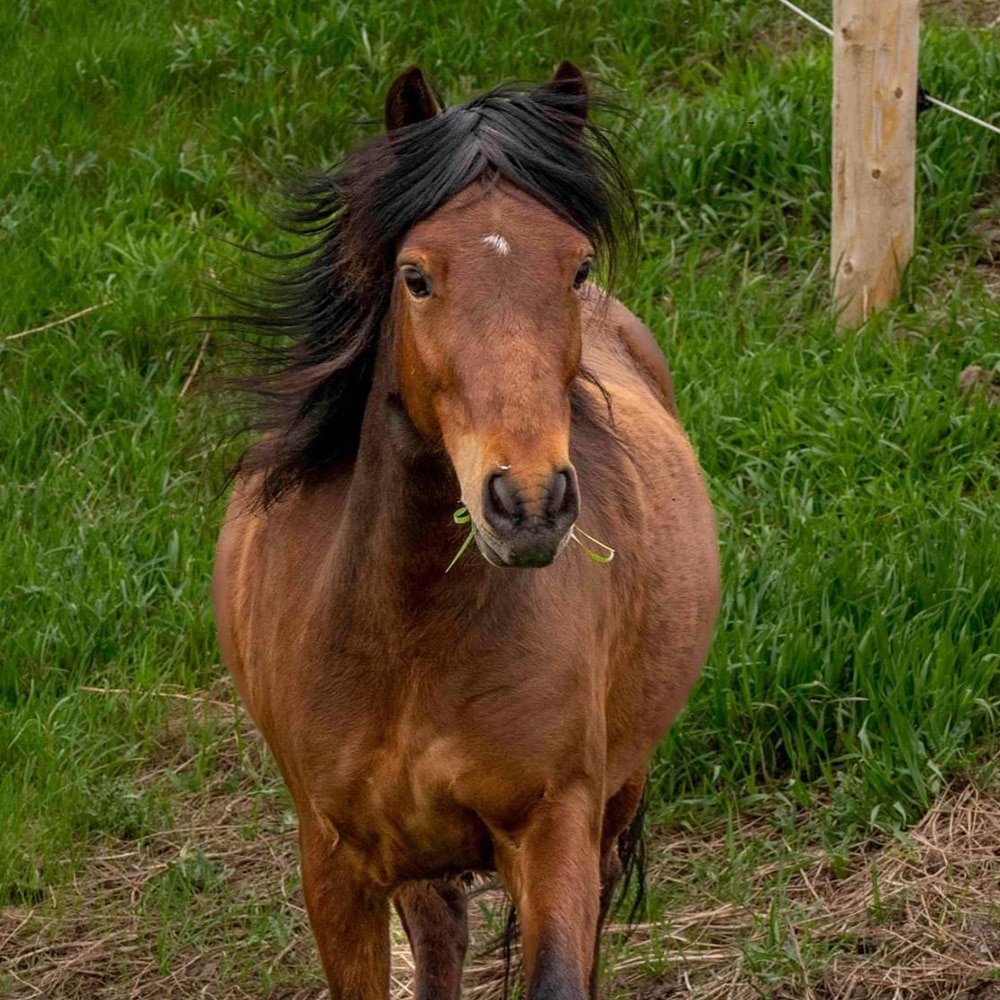 Deerfield's Zosweet Zita (NPS #871), is a 12.3 hh Newfoundland Pony mare born March 6, 2017. Her dam is Seabreeze (NPS #611), and her sire is Deerfield's Black Spruce (NPS # 686). Her full pedigree can be found on the NPS website.
Zita came to us in 2022 from a small herd where she was the lead mare. Zita has beautiful fawn colouring on the back of her legs. She is shy when she first meets new people, but it doesn't take long for her to warm up and she does enjoy playing with the other ponies. Always the lady, Zita is very tidy inside the barn. She loves being pampered and fussed up with lots of grooming.  A kind, gentle pony, she is always interested in learning. Zita has the cutest distinct nicker…she likes to call out when she thinks something is happening and doesn't want to miss it!
What's in a name? Named by her breeder, Deerfield Farm, Zosweet is the Beothuk word for ptarmigan. Zita is the incomparable Zita Cobb, a social entrepreneur from Fogo Island Newfoundland.