Are you a counsellor/therapeutic provider (e.g. grief counsellor, social worker, psychotherapist, yoga or mindfulness teacher) interested in incorporating equines and/or nature retreats into your programs? Poppy's Haven is available to work with you on developing sessions and retreats for your participants. Reach out to discuss how we can best serve you and your clients.
We are an organization with a heart. While we have a nominal fee for our programs, they do not cover the costs of caring for, training, rescuing, fostering, and adopting our critically endangered Newfoundland Ponies. We also offer our programs on a slide scale and at no charge for at risk populations. If you are interested in sponsoring an organization, group, or individual(s), kindly contact us to discuss with us further.
We are always looking for volunteers to help with the ponies and our programs, including community involvement for high school students. Volunteering at Poppy's Haven can include a variety of things:
cleaning stalls
feeding the ponies
cleaning water troughs and feed buckets
grooming ponies
tidying the barn and equipment
learning to train the ponies
setting and take down of programs
helping with social media accounts, and so much more!
Interested in becoming an EAL Assistant Facilitator? Ask us to find our more.
We are indebted to our photographer Robert Alexander, who has most graciously provided all our photographs on the website at no cost to help and promote the critically endangered Newfoundland Pony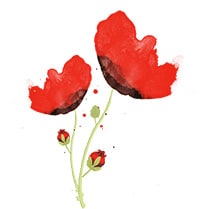 As Poppy's Haven grows, we wish to recognize all the organizations that are involved in the restoration of the farm and the ongoing care of our ponies.