Our programs provide a safe, respectful environment to learn new skills and tools through the feedback the Newfoundland Ponies provide. Sessions are designed to inspire practical skills such as leadership, confidence, communication, and teamwork. Participants will further learn about self-awareness, boundaries, co-regulation, and trust. Insightful and breakthrough moments can occur in as little as one session.
Programs are available to community groups, teams, families, parents, grand-parents, wedding parties, schools, and corporate groups.
Programs can be customized for single sessions, ½ day or full day workshops, and 4-, 6-, 8- or 12-week session programs. Sessions typically are 90 minutes in length, including reflection and discussion.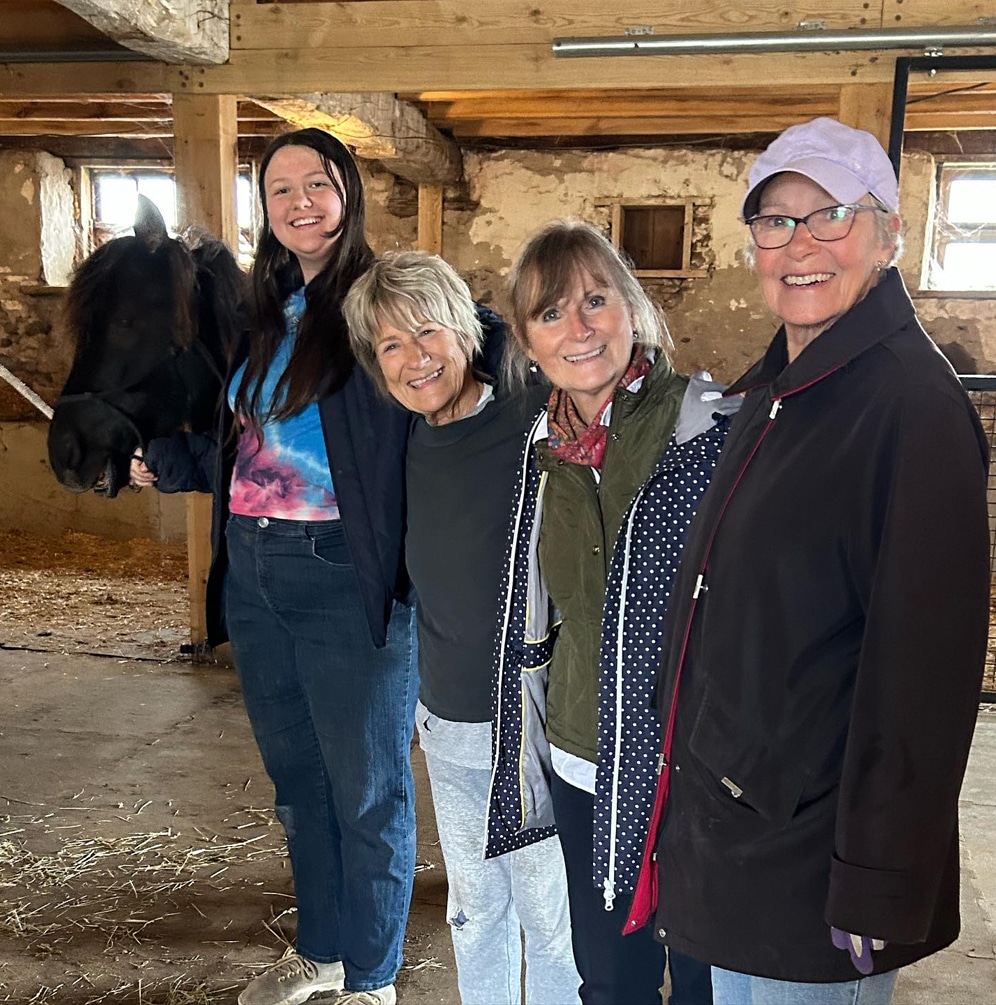 Plan a unique and unforgettable offsite for your group or team and be prepared to Engage, Energize and Empower! From sports teams to small organizations to large corporations Poppy's Haven can custom design a session that meets your goals with a fun, engaging and interactive team event!
What do you want to improve in your organization?
Creative thinking outside the box
Understanding every team member has value
Non-verbal communication
Problem solving
Connecting and building relationships
In our team building sessions with the Newfoundland Ponies your team will benefit through enriched communication, collaboration and cooperation. Your team will improve group dynamics, increase morale, and experience instant results through experiential learning that promotes lasting change. Team building sessions allow team members to connect on a deeper level. In these sessions you learn to consider all viewpoints, consider all team members, and learn not to impose rules that don't exist.
Set our youth up with the skills they need to be confident successful individuals through fun and engaging horseplay! Our unique experiential learning program creates an experience to inspire youth to develop confidence, increase self esteem, improve communication and focus. They will learn skills to overcome personal challenges and cope with daily social pressures. Partnered with a pony, team members are encouraged to be creative, innovative, accept responsibility and accountability and embrace diversity. Our youth will recognize the value of trust, teamwork and respect. The takeaways will transcend their time with the Newfoundland Ponies that they will take back to the classroom, their family and daily lives.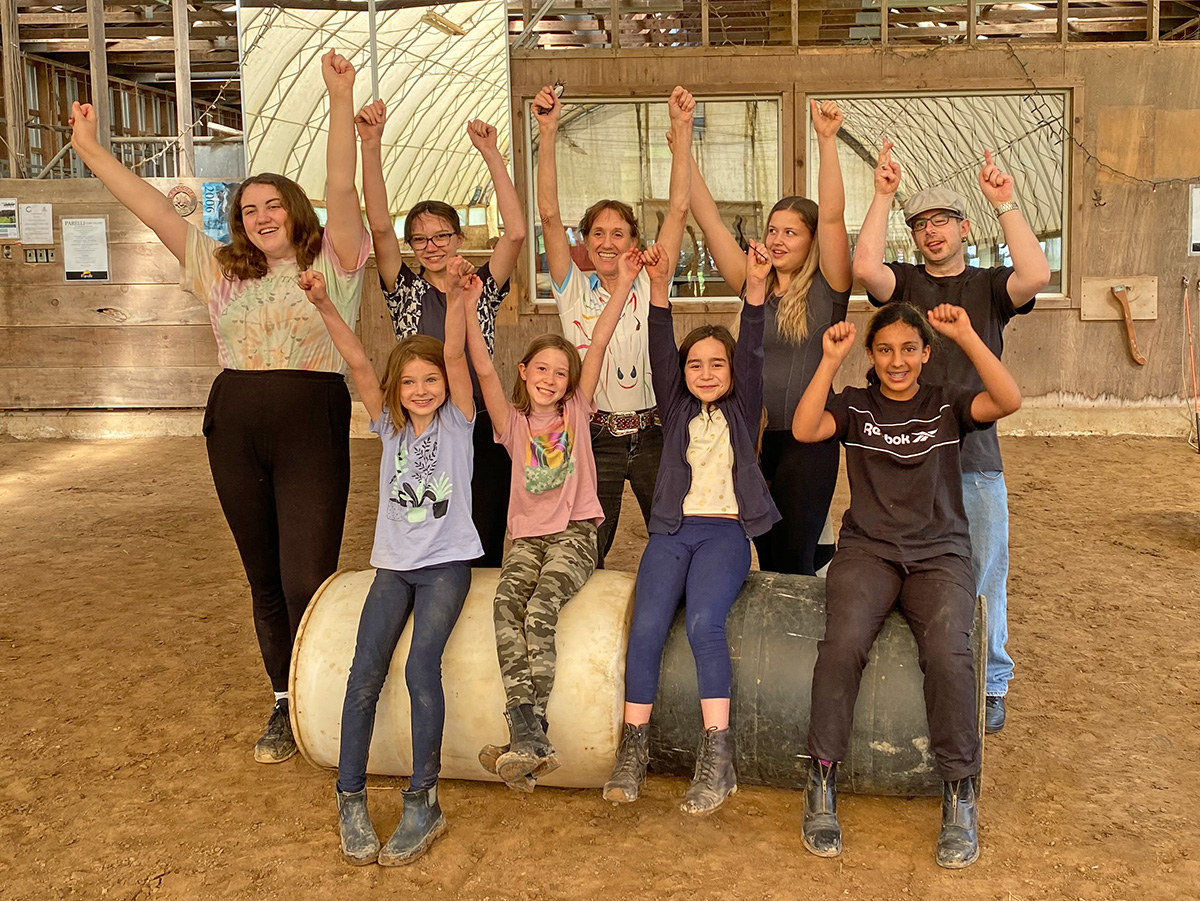 Our experiential learning program uses a building block approach, focusing on one objective at a time. Programs can be designed as single workshops focusing on one objective, or as part of a multi-week program building on previous sessions. Skills include:
Building healthy relationships

Developing appropriate assertiveness

Confidence & self-esteem

Creativity and out-of-the-box thinking

Leadership

Teamwork

Negotiation

Problem solving

Trust

Verbal and non-verbal communication
Embracing diversity
Self-regulation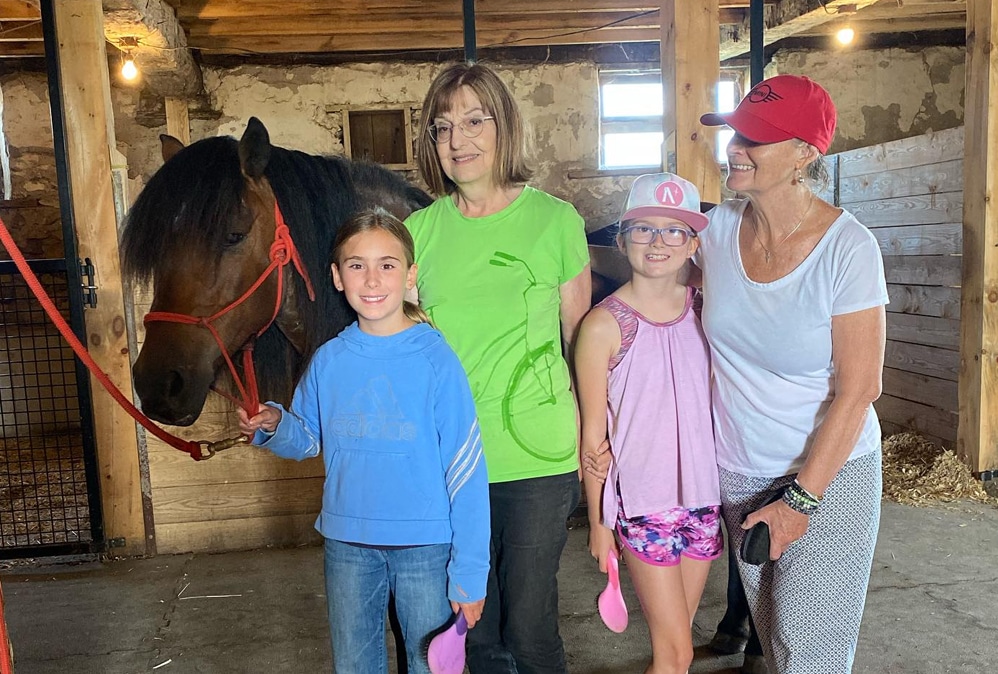 Families that play together stay together! Disconnect from social media and reconnect with your family through experiential learning at Poppy's Haven. Equine Assisted Learning will help to improve communication, understanding of one another and self-awareness through problem-solving challenges and working together as a family. Join us for an afternoon or evening of family fun and a unique experience with the Newfoundland Ponies and the most important people in your lives.
Girls Just Want to Have Fun
Gather your girlfriends and join us for an afternoon or evening of horse play customized for you! There is a special bond that develops between women and horses. The experience teaches us so much in the process of connecting.
Develop new communication skills, self awareness, learn how to set boundaries, manage anxiety and experience how the Newfoundland Ponies respond and embrace you as part of the herd. Whether you are celebrating a birthday, an upcoming wedding or just time with the girls your session with the ponies is an experience you will not forget!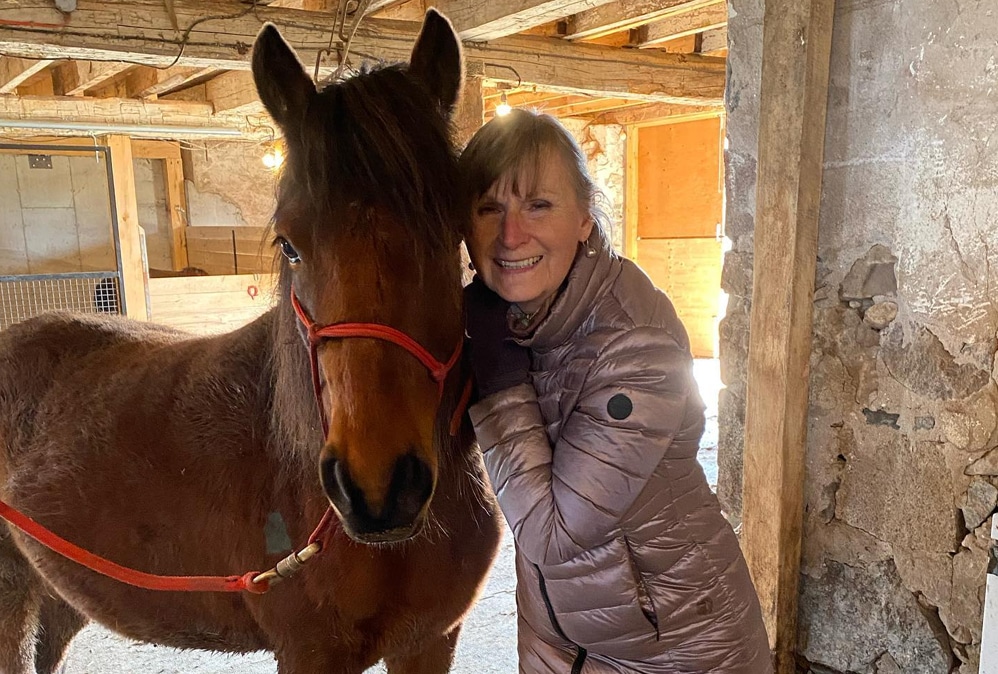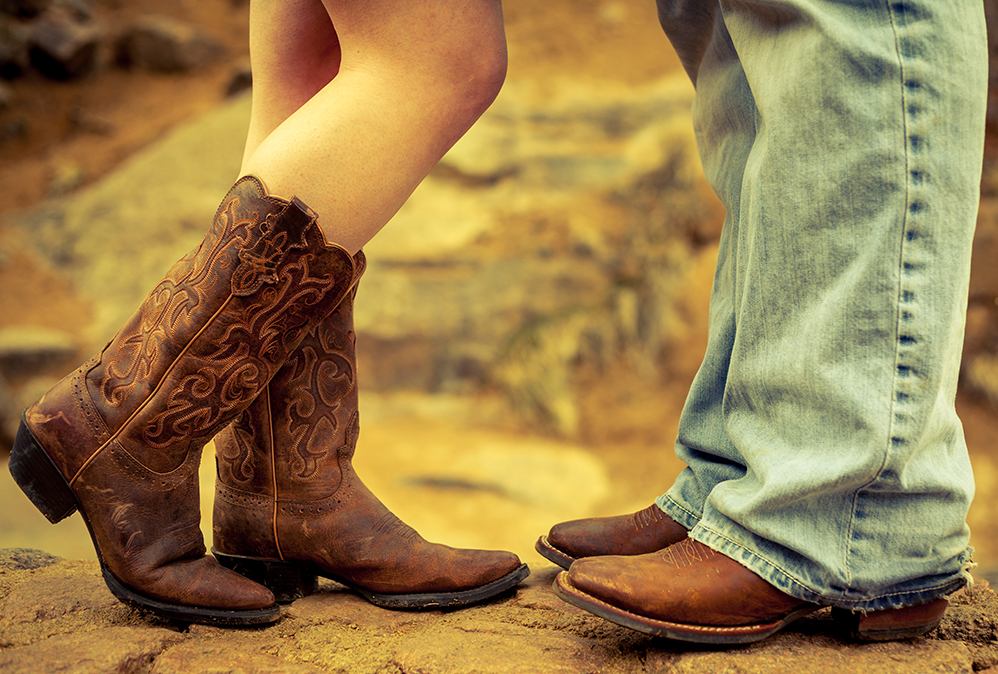 Couples who play together stay together! A safe space where all partnerships are welcome. A fun evening for yourself and your partner designed to build trust, connection, communication skills, and laughter. Your equine team member will help you to problem solve through obstacles and learn new things about one another. Come grow closer to your partner. A night you will not forget!
An outdoor, nature-equine-based group program specifically developed for women that helps you to quiet your mind and bring you into the present moment. Our program provides an opportunity to become aware of patterns that no longer serve you. Learn how to develop safe and effective boundary setting, build your confidence, and develop more perceptive communication skills, all leading to personal empowerment while having fun with horses in a unique setting.
Sessions include time for quiet reflection with the herd, interactive experiences with our Newfoundland Ponies, yoga, the opportunity to reflect and share insights with other women, and integrate and apply the wisdom received from the ponies to daily life.
Our individual programs provide time to pause and experience quiet reflection with the herd. Guided by the Newfoundland Ponies you will increase your self-awareness, self-esteem, self-confidence and reduce anxiety.  With the Newfoundland Ponies as your primary facilitators, you will learn about: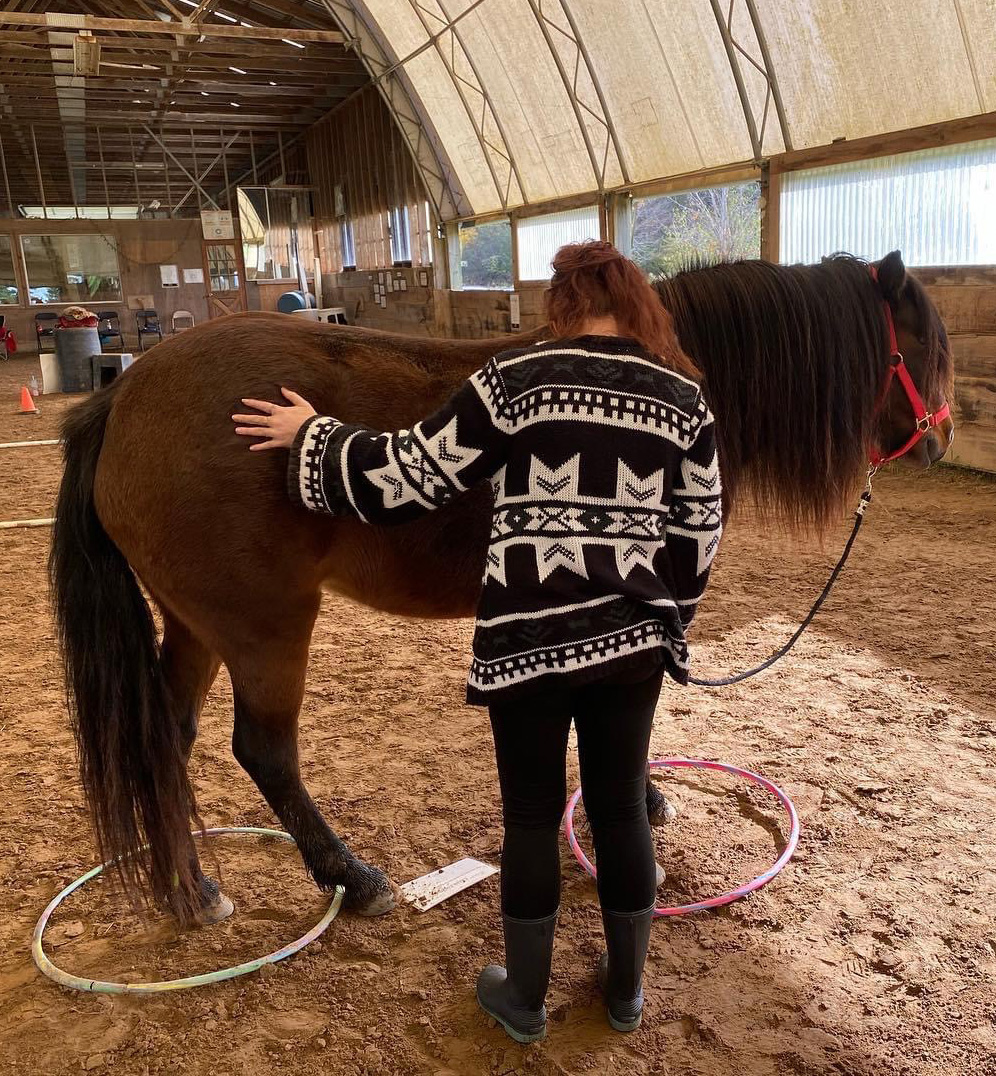 Attachment: As sentient beings – the ponies experience emotion and teach you about forming connections.
Self- and co-regulation: As prey animals the ponies are naturally sensitive to their surroundings. They live in the present moment and react to your stimulus, providing instant feedback. Their immediate feedback encourages us to be present and intentional, and to develop self- and co-regulation skills.
Boundary Setting: The ponies offer a safe environment. They do not judge. They provide honest, non-judgmental feedback.
Communication: The ponies constantly communicate through their body language. Being around the ponies motivates us to be aware of our own communication patterns, and to better understand the communication patterns of others.
Leadership: As herd animals the ponies seek a confident leader. A trusted leader is critical to the herd's survival, teaching us about our own leadership potential and to have confidence in ourselves.
Payment is due via e-transfer at time of booking

Cancellation requires 24 hours in notice to reschedule

Kindly note there are no refunds, but we will reschedule sessions given 24 hours notice of cancellation
Youth session: $50

Adult session: $60

Date night: $100/couple