Youth, Community & Corporate Programming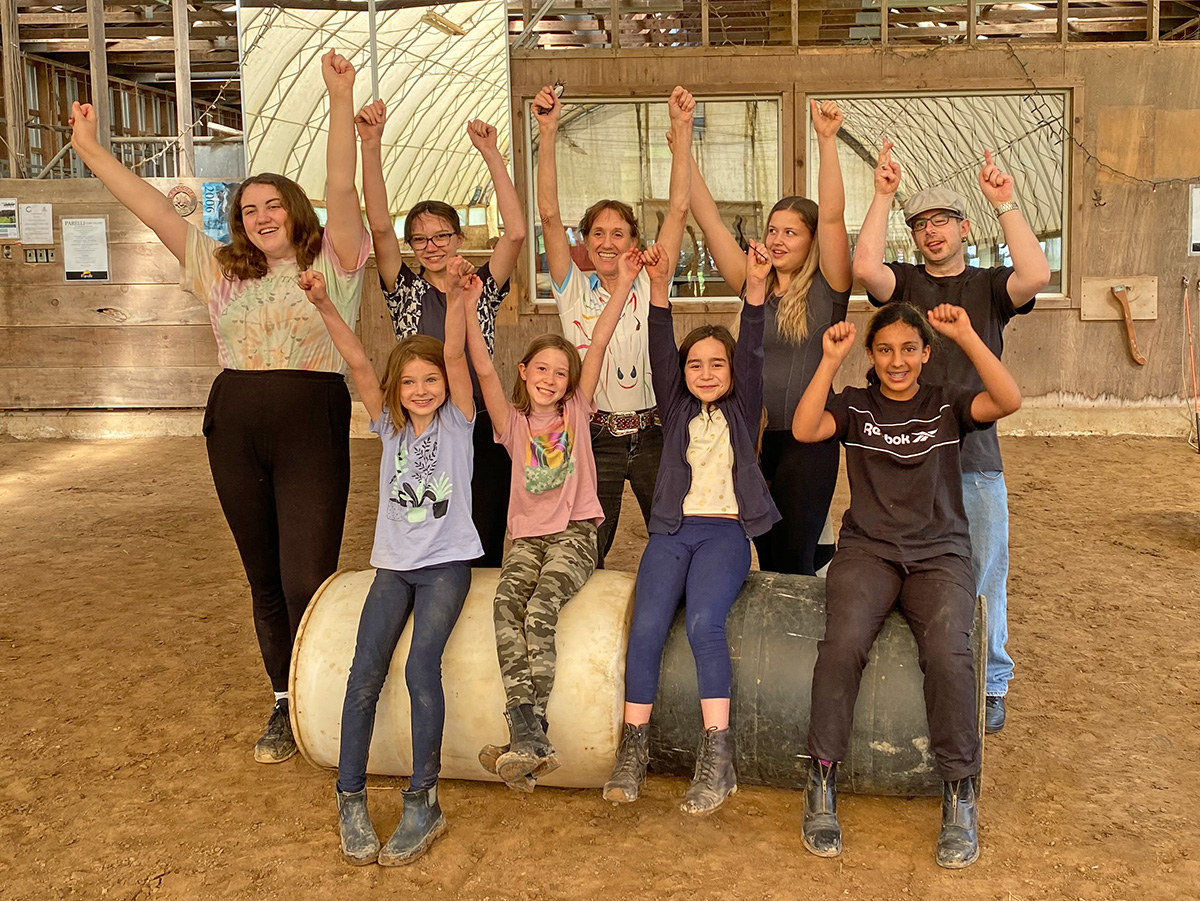 Our youth and community programs provide a safe, respectful environment to learn new skills and tools through the feedback the Newfoundland Ponies provide. Sessions are designed to inspire practical skills such as leadership, confidence, communication, and teamwork. Participants will further learn about self-awareness, boundaries, co-regulation, and trust. Insightful and breakthroughs moments can occur in as little as one session.
Community programs are available to community groups, families, parents, grand-parents, wedding parties, schools, and corporate groups. For school-aged children, the program is best suited for those in Grade 6 and older.
Programs can be customized for single, 4-, 6-, 8- or 12-week session programs. Sessions typically are 90 minutes in length, including reflection and discussion.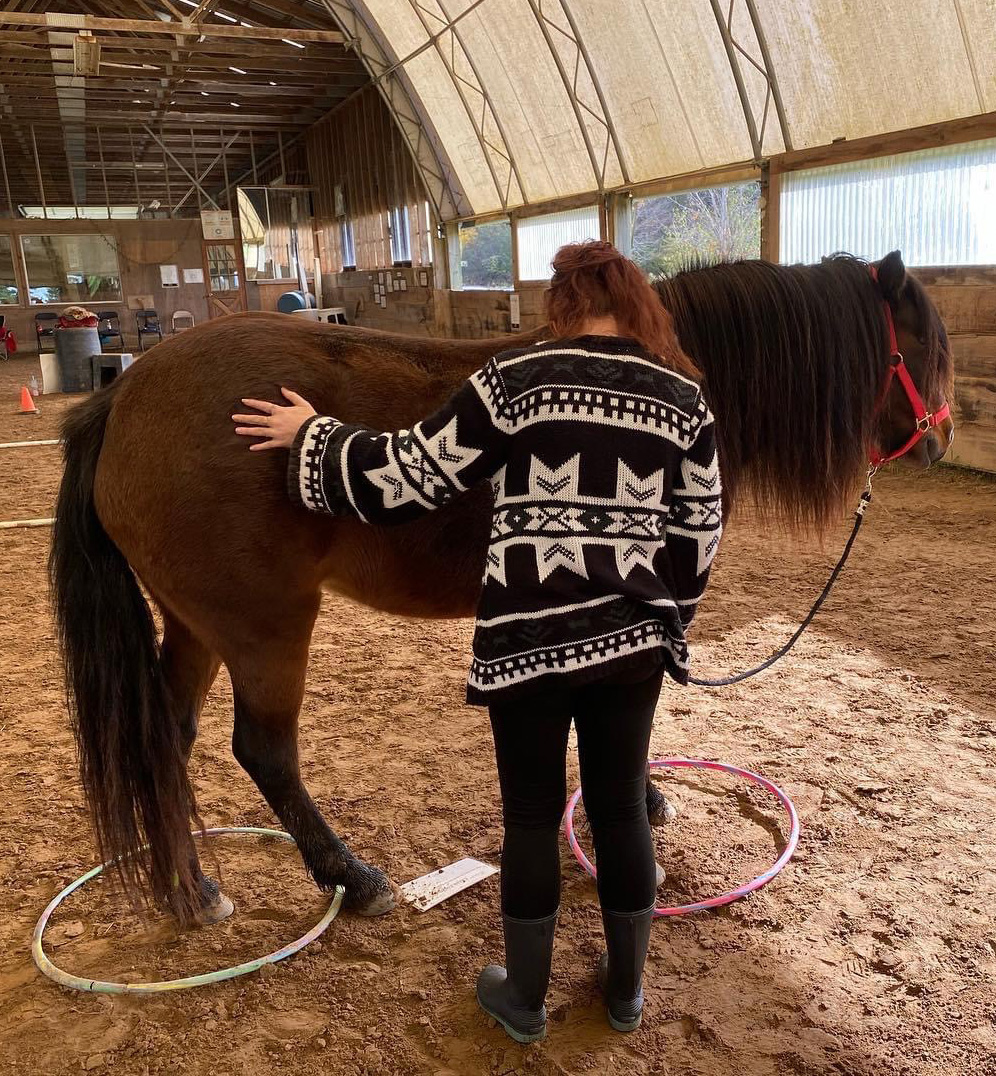 An outdoor, nature-equine-based group program specifically developed for women that helps you to quiet your mind and bring you into the present moment. Our program provides an opportunity to become aware of patterns that no longer serve you. Learn how to develop safe and effective boundary setting, build your confidence, and develop more perceptive communication skills, all leading to personal empowerment while having fun with horses in a unique setting.
Sessions include time for quiet reflection with the herd, interactive experiences with our Newfoundland Ponies, the opportunity to reflect and share insights with other women, and integrate and apply the wisdom received from the ponies to daily life.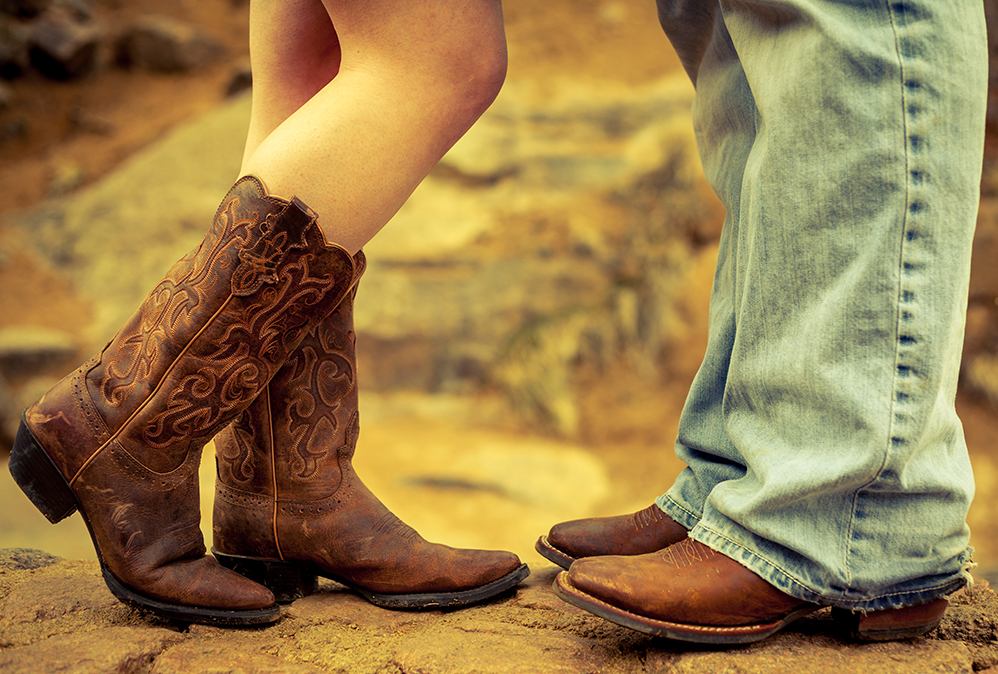 A safe space where all partnerships are welcome. A fun evening for yourself and your partner/friends designed to build trust, connection, communication skills, and laughter. Your equine team member will help you to problem solve through obstacles and learn new things about one another. A night you will not forget!
Payment is due via e-transfer at time of booking

Cancellation requires 24 hours in notice to reschedule

Kindly note there are no refunds, but we will reschedule sessions given 24 hours notice of cancellation
Youth session: $50

Adult session: $60

Date night: $100/couple