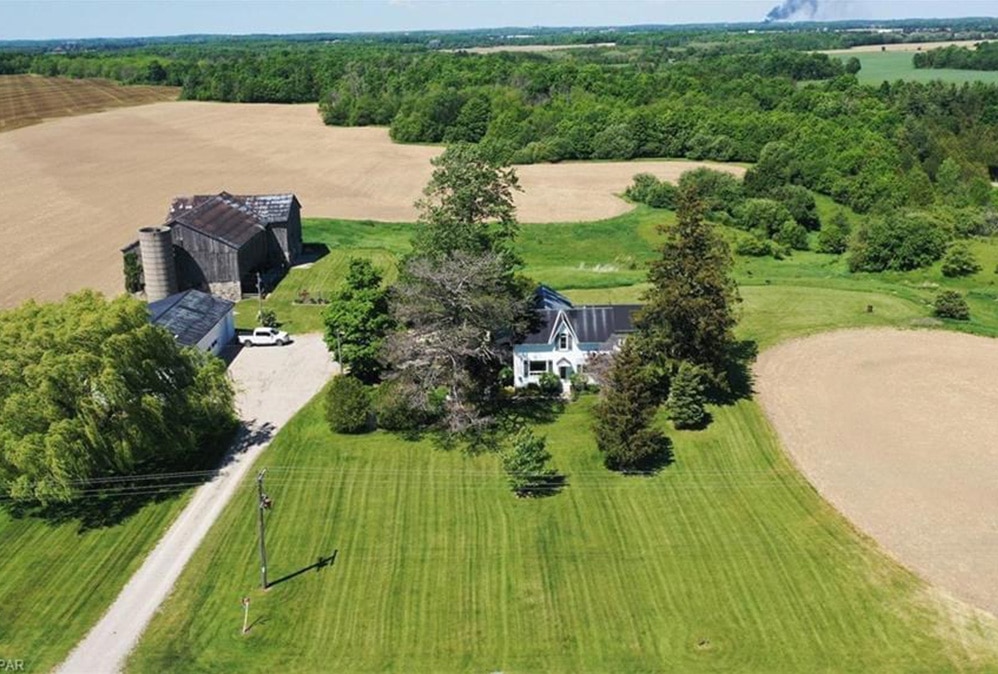 Being connected to the nature within our bodies, and the nature that surrounds us, we can learn to be present in our lives and relationships.
Poppy's Haven sits on 46 acres of farmland, pasture, and bush near the shores of Lake Huron, one of Canada's Great Lakes. 
The property boasts 20 acres of Carolinian forest trails, which is host to a high biodiversity of species, both plants and animals. The farm backs onto Bannockburn Conservation Area, providing an additional two-kilometer trail. Our trails provide an opportunity to reconnect to nature and in turn, to ourselves.
The farm itself dates to the 1860s. The first part of the barn was constructed in 1864, while the second half was raised in 1896. The bank barn is currently undergoing loving and careful restoration to preserve its rich heritage and to be home to our Newfoundland Ponies and other animals. The farmhouse was built in 1890 and retains its original character. Please follow our Facebook or Instagram to see the restoration progress.
Poppy's Haven is also home to Haven's Honeybees. Bee watching is a secretly peaceful meditation. Watching bees is a quiet way to connect with a greater consciousness to nature, practice mindfulness, and promote mental and emotional restoration.