Rosemaryn of Poppy's Haven (Rosie)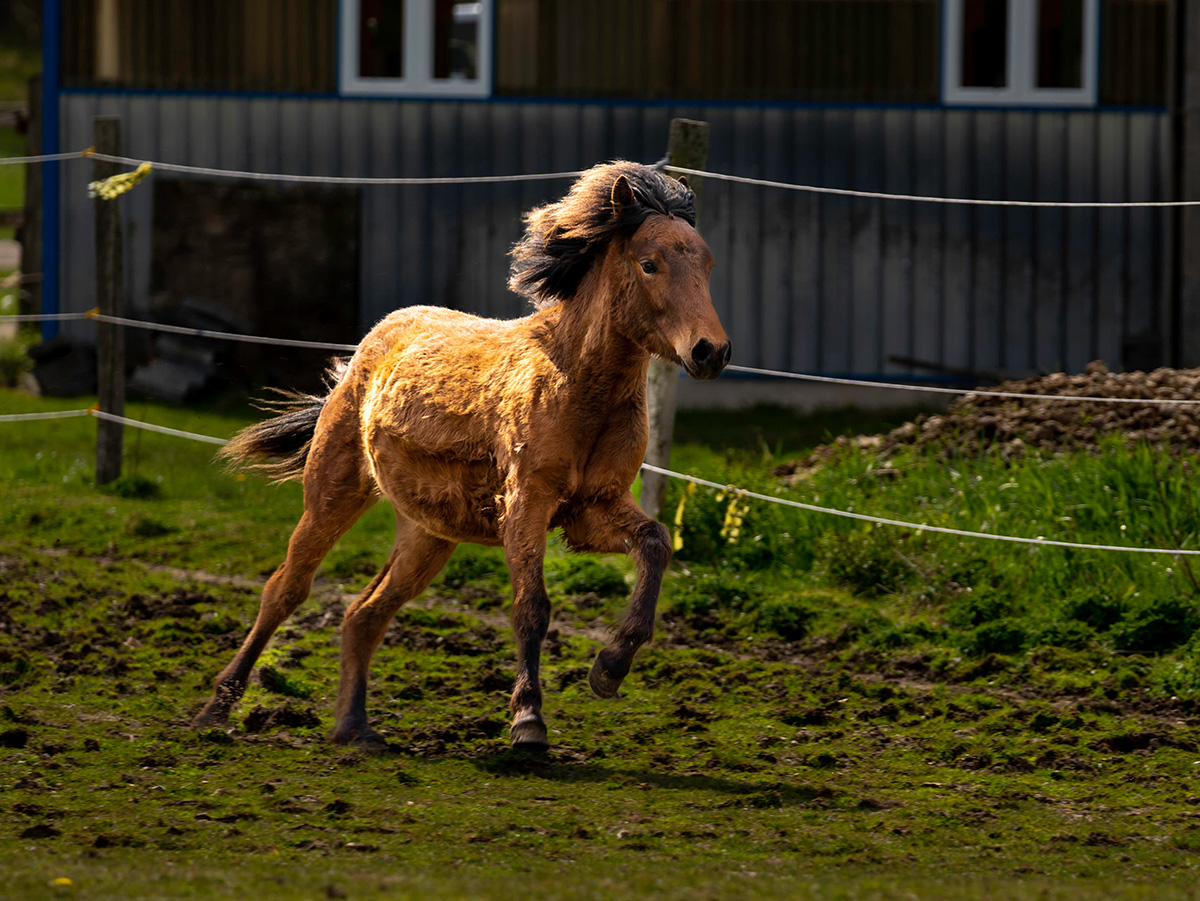 Rosemaryn of Poppy's Haven (NPS #908), currently 13.1 hh, is a Newfoundland Pony filly, born June 2, 2020, and is the first foal we bred. She is out of our own mare Poppy and her sire is Deerfield's Emilie's Dream (NPS # 606). Her full pedigree can be found on the NPS website.
As our first foal, we have been playing with Rosie since day one. She is one sassy young lady. Very curious (read nosy!) Rosie is the first to trot over to us and see what is going on. She is smart, loves to play and get into things (as in mischievous)!  Keeping things interesting, playful, and fun is what motivates her best. Rosie loves lots of scratches, and as the spoiled first born she can be a bit of a treat moocher. A true extrovert, Rosie is very gregarious and gets along with everyone in the herd, often trying to get a rousing game of nip and tag going with the other ponies.
A Rose by any other name would smell as sweet. Rosemaryn was named after one of my Mum's angels – she said she had three angels watching over us and Rosie was born 5 days after my Mum passed away.