Osceola's Patriot Poppy (Poppy)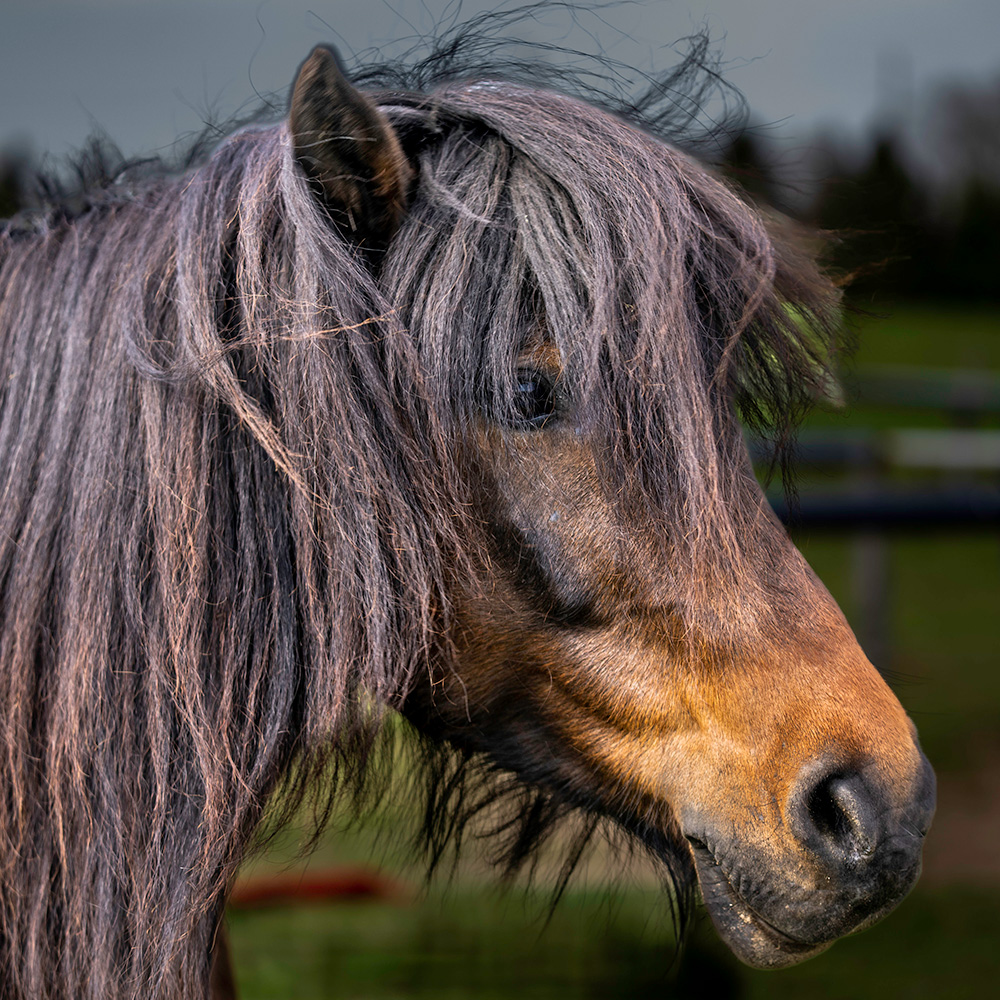 Osceola's Patriot Poppy (NPS #727) is a 13.2 hh Newfoundland Pony mare born May 2011. Her dam is Beothic's Lucky Girl (NPS #427), and her sire is Deerfield's John Peter Payne (NPS #577). Her full pedigree can be found on the NPS website.
As our first Newfoundland Pony, Poppy holds a special place in our hearts. She came home to us in October 2013. Poppy was the first horse we started under saddle. We spent the first two years on connection and groundwork before starting her under saddle as we wanted to ensure a good foundation and we didn't want to risk any damage to her growth plates that could later result in a risk of joint damage, arthritis, or other issues. When we first rode her at the age of 4 ½ it was a non-event as she had such a solid foundation.
Poppy is a pony who can do it all. She has done basic dressage, liberty, team penning, and is currently learning how to drive. As her driving progresses, she will help us on the farm with pulling logs from the bush, gathering maple syrup, and even helping us with our honey harvest, going back to her working pony heritage.
Poppy is a great equine facilitated wellness/learning teacher. She is confident, dominant, and will challenge your leadership. She is known as 'the biggest little horse in the herd'. Poppy needs creative, stimulating leadership. She will make her own rules if you are not clear on yours. An introvert at heart, she is calm, doesn't necessarily like to move too much, but mentally Poppy is one fast pony. She understands new concepts quickly and doesn't like repetition. Her stance is "what's in it for me", so knowing what motivates her and using reverse psychology builds the connection with her and her responsiveness to your ideas.
What's in a name? Every Newfoundland Pony has a rich history behind their name. In order that the history is not lost, we document the origins of our ponies' names. Named by her breeder, Kim Stoppa, Osceola is the small community where Poppy was born. Patriot Poppy was chosen as a tribute to the military who have served and continue to serve and project our great country.