Poppy's Haven's Pippi Longstocking (Pippi)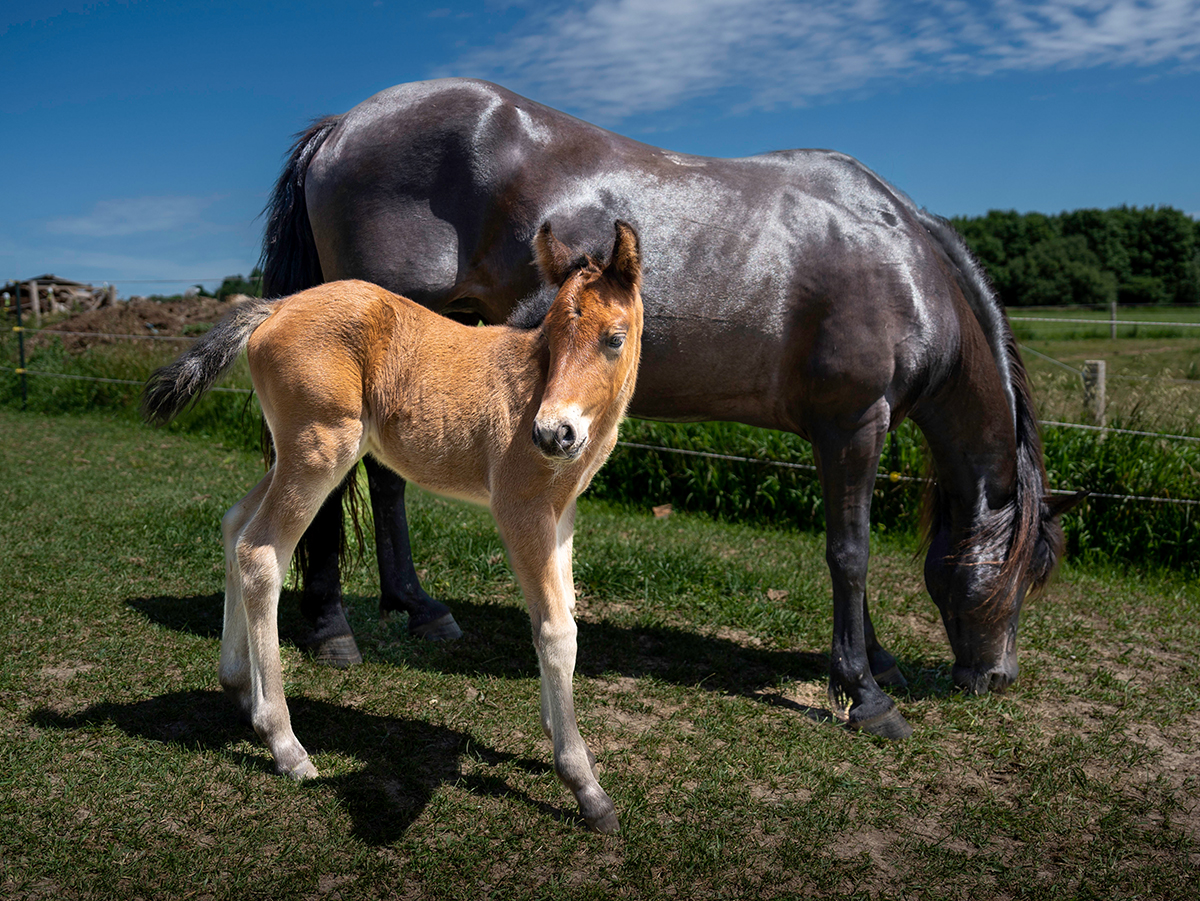 Poppy's Haven's Pippi Longstocking
is a Newfoundland Pony filly born June 16, 2022. Her dam is Melanie's Avalon (NPS #875) and her sire is Deerfield's Sir Wilfred (NPS # 754).  We have not yet begun her registration process but will ensure it is completed shortly.
Pippi is our first foal born in Huron County. She has a lovely quiet, gentle nature and is getting lots of loving from many visitors. Pippi also has a spunky side which she shows with her wonderful bursts of energy. We look forward to watching her grow and see her horsenality emerge.
Pippi is named for her long 'stockings' and her surges of spunkiness. Currently she is a light bay – fawn coloured with white stockings. She will eventually become a darker bay, with long black stockings, similar to her sire. As her dam stands at 14.1 hh and her sire is 14.2 hh, we expect Pippi to be a larger sized Newfoundland Pony.