Tin Star's Silver Dart (Lil' Dart)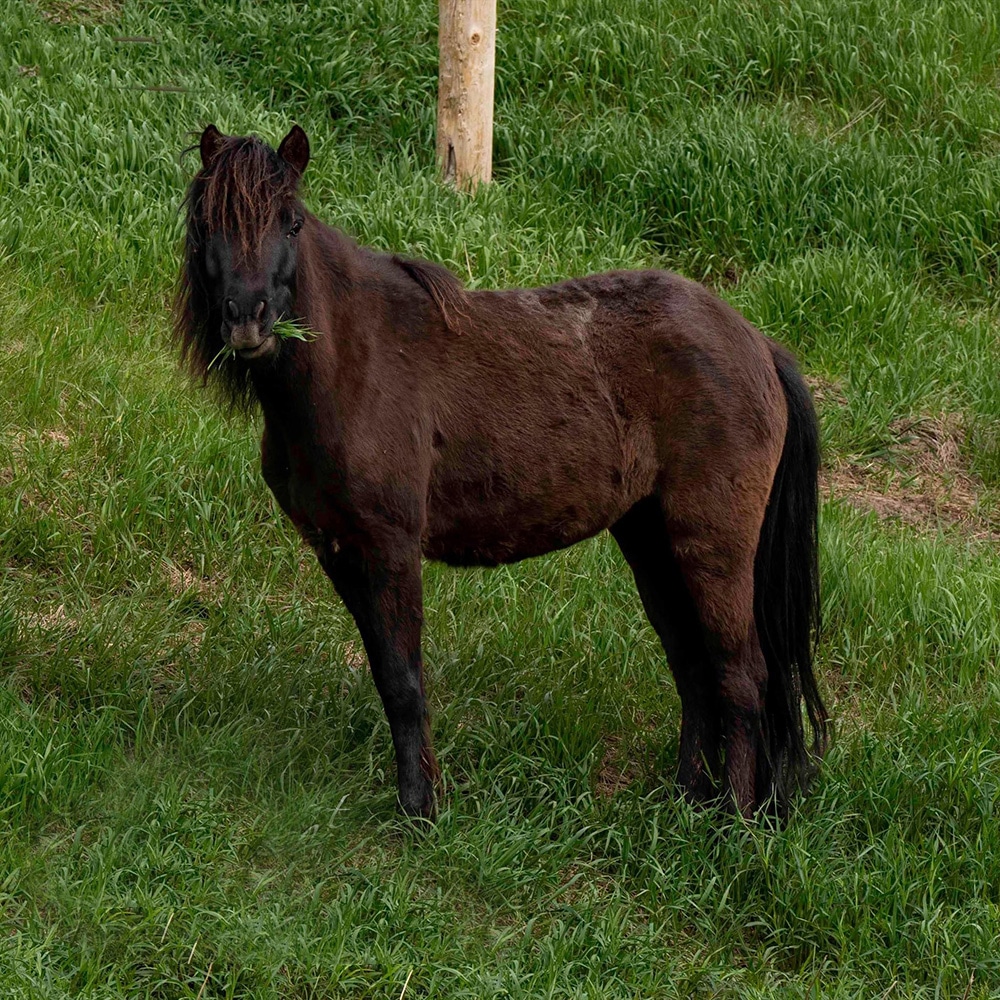 Tin Star's Silver Dart (NPS #856) is a 12 hh Newfoundland Pony mare born May 27, 2018. Her dam is Canaan Tsue (NPS #831) and her sire is Lightning of East Tickle (NPS #535) out of the Skipper of Avalon line. Her full pedigree can be found on the NPS website.
Lil' Dart came to us in 2022 along with her pasture mate, Zita. The tiniest of our herd, she is very graceful with a fine boned structure. Lil' Dart has a spunky nature, loves to be close to people and is usually the first to get up in the business.  She is always up to mischief! Lil's Dart loves to exert her energy running in circles, getting the other mares going and can outrun them all!
Tin Star Silver Dart was named after her breeder, Tin Star Farm, and the plane Silver Dart, which was the first powered aircraft to fly in Canada in 1909.